Roaming in UK: under commercial terms, from 1 January 2021
22.12.2020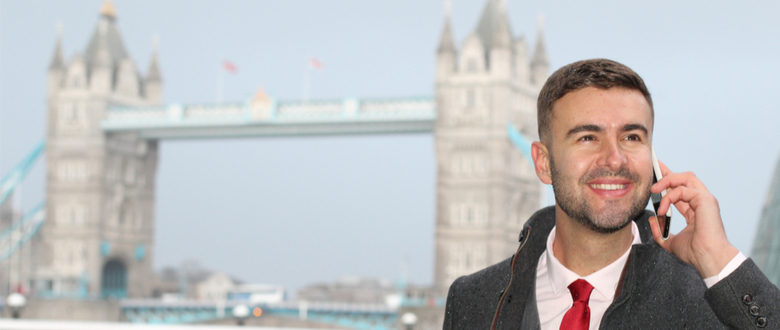 From 1 January 2021, the European regulations on "Roam like at home" (RLAH) will no longer be mandatory for the United Kingdom of Great Britain and Northern Ireland (including Gibraltar), following the completion of the Brexit transition period. After this date, roaming charges for the UK will be set on commercial basis. ANCOM recommends to Romanian users who travel to the United Kingdom to check the applicable roaming rates with their providers well in advance.
Roaming in UK after 1 January 2021
"The end of the "Roam like at home" mechanism in the United Kingdom from 1 January 2021 means that telecom operators in Romania no longer have the legal obligation to offer the users roaming at national rates on their travels to the UK. The RLAH benefits are guaranteed only within the European Economic Area - nevertheless, the Romanian providers are free to keep the UK within the scope of RLAH, but such a decision depends on the commercial strategy of each supplier. Yet, the users benefit from some protection measures when they travel outside the European Union, such as the personalized information via SMS on the roaming charges applicable in the visited country or the warning via SMS on reaching the financial ceiling of 50 Euros, excluding VAT, for the volume of data consumed while roaming."
said Eduard LOVIN, vice-president of ANCOM.
Roaming within the European Economic Area (EEA)
Starting with 15 June 2017, Romanian users who occasionally travel to countries in the European Economic Area (EEA - European Union, Norway, Iceland and Liechtenstein) benefit from the "Roam like at home" mechanism, based on which they are charged for roaming service as if for domestic, off-net consumption - insofar as it does not exceed the fair use limits.
Providers may establish certain usage conditions for the roaming service in the EU/EEA (Fair Use Policy - FUP) to prevent the abusive or abnormal use of this service for purposes other than occasional travels outside Romania, for example in order to prevent permanent roaming in the EU/EEA.
In ANCOM's
InfoCentre for consumers
, the Authority makes available a
Data allowance calculator
, by means of which the users may check the data volume allowed for consumption without additional charges, whilst roaming within the EU/EEA, if the FUP limit is applied. The thus generated results are not valid for RCS&RDS users, this company being authorised by ANCOM - in accordance with the European regulations
- to levy roaming surcharges for the roaming service in the EU/EEA.