Print
Net Neutrality and the Quest for Sustainable Internet
June 5, 2012, Athénée Palace Hilton Hotel in Bucharest
On the 5th of June 2012, at Athénée Palace Hilton Hotel in Bucharest, the National Authority for Management and Regulation in Communications (ANCOM) and the Romanian Association for Technology and Internet (ApTI) will organise a debate on the issues pertaining to Net Neutrality, under the heading Net Neutrality and the Quest for Sustainable Internet.
Intense debates on Net Neutrality have been going on for a number of years and consensus is far from having been reached. While we all share a common goal, that of an ubiquitous, accessible, open and sustainable internet, the different stakeholders have diverging opinions on the overall strategy that will lead to reaching that goal.
The event jointly organised by ANCOM and ApTI will seek to map the situation of the Net Neutrality debate in Europe and take it further in the direction of consensus regarding the best ways of reaching the common desiderate stated above. In this respect, the emphasis will be on the diversity of opinions and the exchange of views on topics such as consumer rights, traffic management practices and regulations, ultimately aiming to discern what would be the best role assigned to each of the different actors - regulators, electronic communications service providers, content providers and end-users.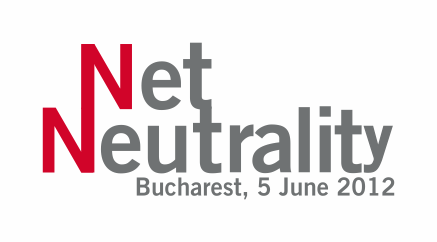 Registration form
Agenda
Speakers
Presentations
Photo gallery
Venue