Homepage >>
May 2021 >>
ANCOM Survey: 65% of the respondents used postal services in the past 12 months, with an overall satisfaction score of 8.2
ANCOM Survey: 65% of the respondents used postal services in the past 12 months, with an overall satisfaction score of 8.2
13.05.2021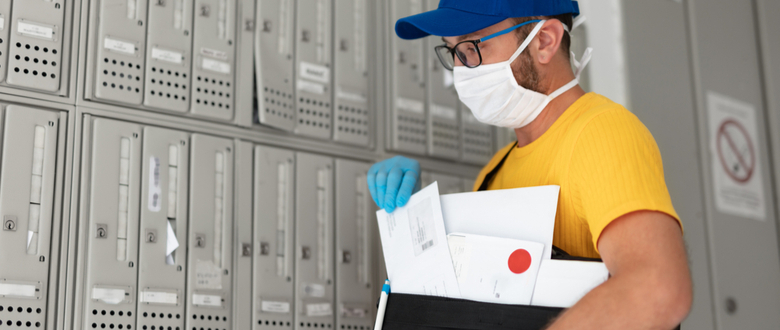 "According to a survey conducted by ANCOM, 65% of the respondents used postal services in the past 12 months, with an 8.2 out of 10 overall satisfaction score. Moreover, 71% of the postal service users performed online transactions in the past 12 months, 28% - even several times a month. This survey has been carried out in a time of pandemics, when – during 2020 – the postal networks worked to full capacity, therefore the users' satisfaction score is a tool for assessing the state of play in the market and offers guidance for improvement both for the postal service providers and for the Authority, as a regulator of this market", declared Eduard LOVIN, Vicepresident of ANCOM, during the 8th edition of the Romanian Courier & Postal Services Forum 2021.
Main outcomes of ANCOM's Survey
Of the initial sampling pool, 26% used postal services as senders and 62% as addressees. The most widely known services among postal service users are parcel services (
97% of the users are aware of these services), followed by letter post services (91%)
.
71% of the postal serivce users shopped online in the past 12 luni, with a larger share in the urban area (75%) than in the rural area (65%).
28% of the postal service users regularly made a purchase through online methods several times a month.
Thus, the average cost of delivery from domestic online shops was RON 26. The respondents stated the 13% of the deliveries were cost-free. According to this survey, one household spent approximately RON 111 on postal services during the 12-month period.
Most respondents prefer their postal items to be delivered at home/at the office (82%). 42% have no preference regarding the delivery time, while 52% prefer the delivery to be made Monday through Friday, between 9AM and 5PM. Only 3% of the users would agreee to pay an additional fee for extending the delivery interval to 8 AM-8 PM or to include Saturdays.
The users' overall statisfaction with the postal services
used the past 12 months reached 8.2 of the maximum 10-point score, while the satisfaction score in te case of postal parcels
reached 8.5.
The main criteria according to which the senders of postal items
(parcels or correspondence) chose their service providers were service quality, the tariffs charged and the safety of deliveries
.
ANCOM survey
The survey was carried out during November – December 2020 using the CATI (Computer Assisted Telephone Interviewing) method, on an initial screening sample of 2,094 respondents and on a representative sample of 1,440 persons aged 16+, which were postal services users, with a maximum error margin of ± 2,6%. The survey is available in Romanian on ANCOM's website.